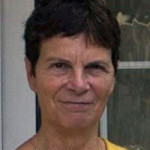 Homeopathy is the passion of my life. I first had homeopathy in France when I was 14 years old and even though I'd gone for a very dull complaint, something about the process touched me and from then on I knew I wouldn't be fulfilled if I didn't practice it myself.  I trained at the College of Homeopathy in the 1980s and I've worked as a homeopath since 1990 in private practice, for the NHS as well as in a charity.
Homeopathy changed my life and it could change yours
There is something so right about it; connecting symptoms with the messages from your body.
I am registered with and governed by the Society of Homeopaths and adhere to their Code of Ethics.
To make an appointment or make and enquiry click here.