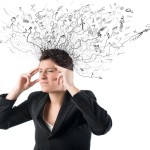 You've got a high-stress job and both you and your boss expect a lot from you at work. You feel like you're buckling under the pressure but you just have to keep on. Every time you go on holiday you get ill. You know it's not a good sign, but you can't see the way out.
Let me tell you about about a patient of mine; let's call her Isabel. She works in the finance industry. She looks like a total success story: amazing job, wonderful boyfriend, lots of travel for work, beautiful flat, great friends.
SO WHAT'S THE PROBLEM?
If you like this, please share it